---
Epoxy coating
Contact us for a free estimate at 860-879-8222
Serving Connecticut
Company: Connecticut House Painters LLC
Address:

 

64 Dell Ave, 
New London, CT 06320
Interior Painting and Exterior Painting
Specializes in epoxy coating we have served many businesses and warehouses in need of a professional-grade Industrial floor coating like epoxy we use the highest grade material possible for high traffic areas giving you a quality epoxy coating for your floors that would last for years to come.
Epoxy Paint
If you have a store or Warehouse on Industrial facility and need of epoxy coating professionally applied call Connecticut how's painter today we service New London County Connecticut, Middlesex County Connecticut, and when ham County Connecticut, with epoxy coatings we are affordable reliable and trustworthy for all the work needed you can count on us to get the job done right the first time.
Custom Epoxy Floor Coating
Do you have a warehouse or industrial facility in need of epoxy coating are you looking for the right contractor to get the job done right and a professional safe manner at a fast pace that Connecticut House Painters LLC is the best choice look no further contact us today and we'll give you a free estimate if you have blueprint plans you can email it to us and we will give you a bid off the plans.
Epoxy coating for garage
Are you a homeowner and I are in need of your garage to get a coat of epoxy coating we can help you with that.
Do you own or run a garage business like auto mechanic or such and so do you need your floor to get a Fresh coat of epoxy coating or do you have a posi coating that needs to be removed we are certified Professionals in the industry of epoxy coating whether you need it removed or applied call us today at 860-879-8222 and let's discuss your project how we can help you get this project started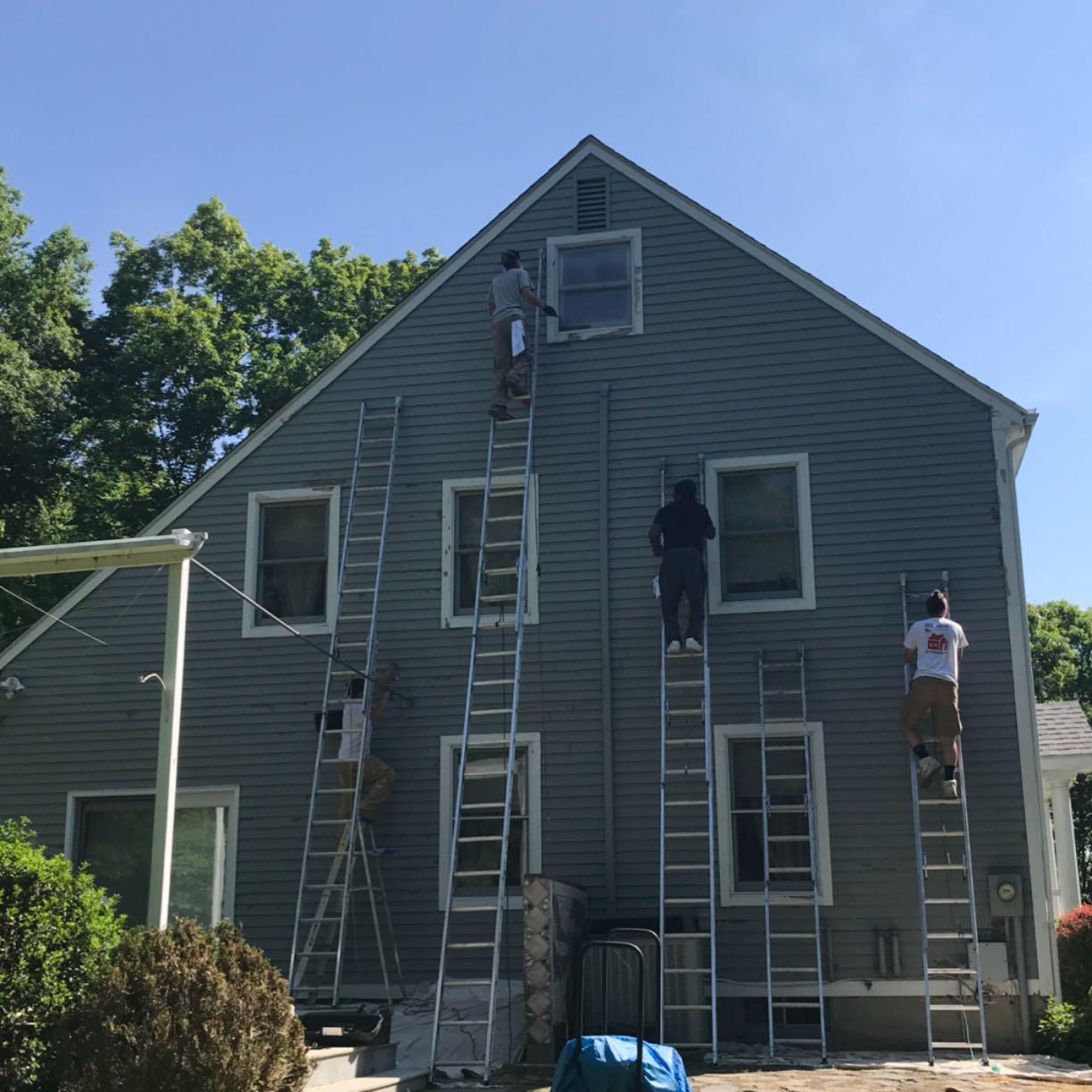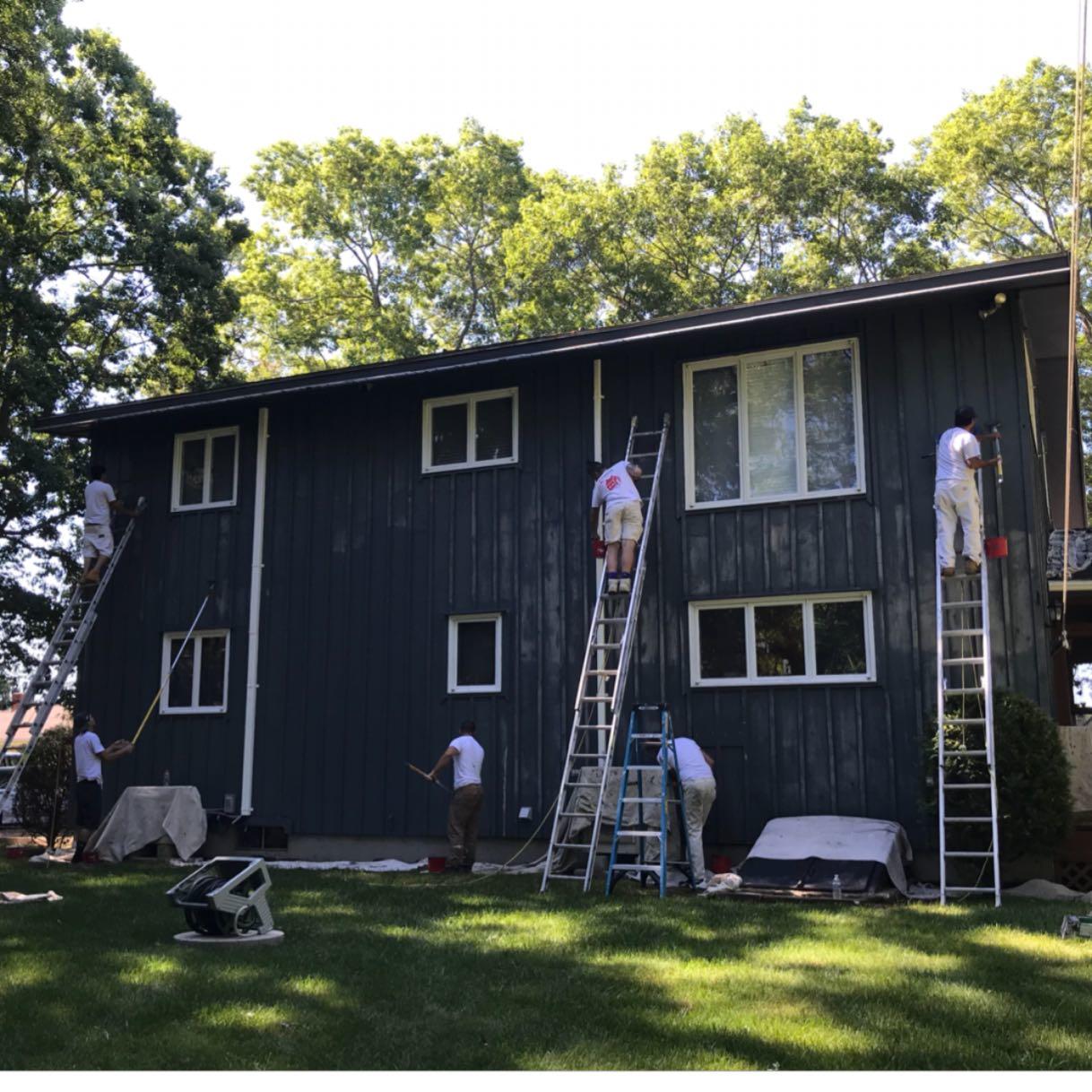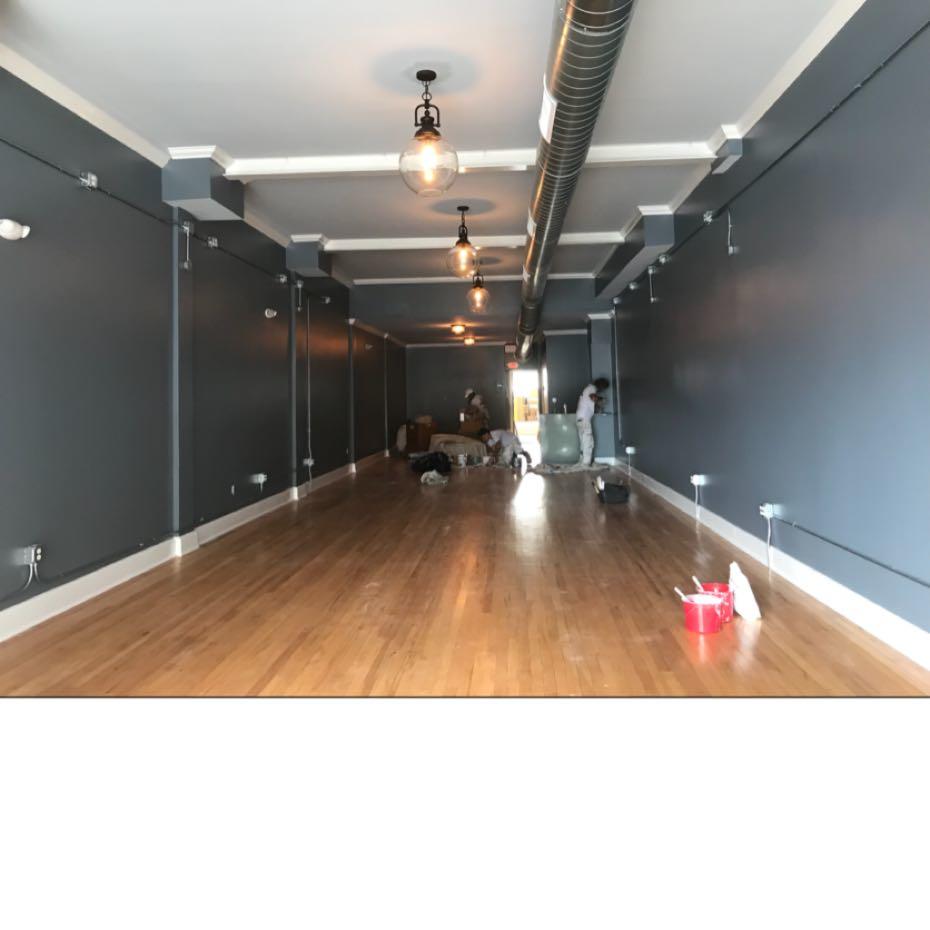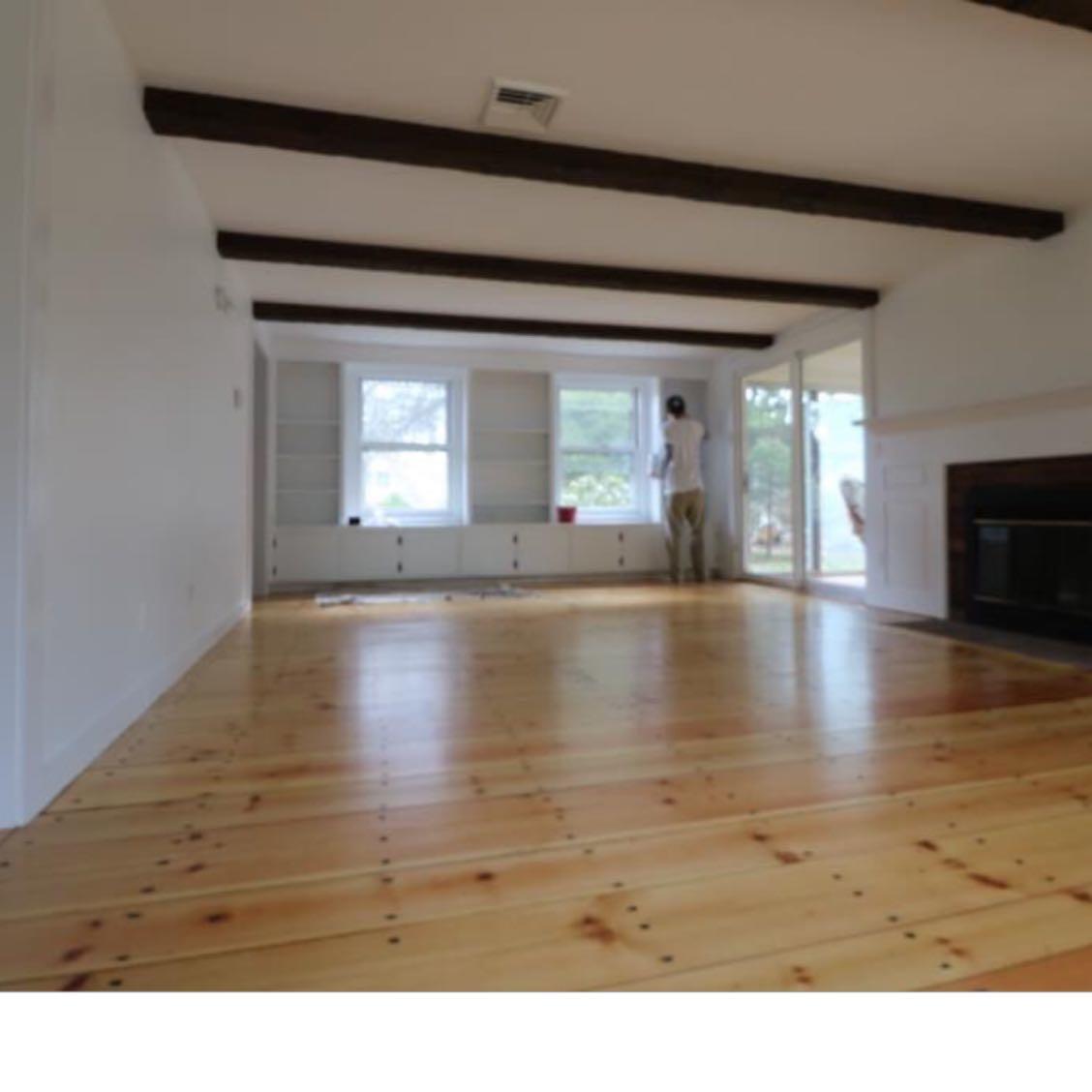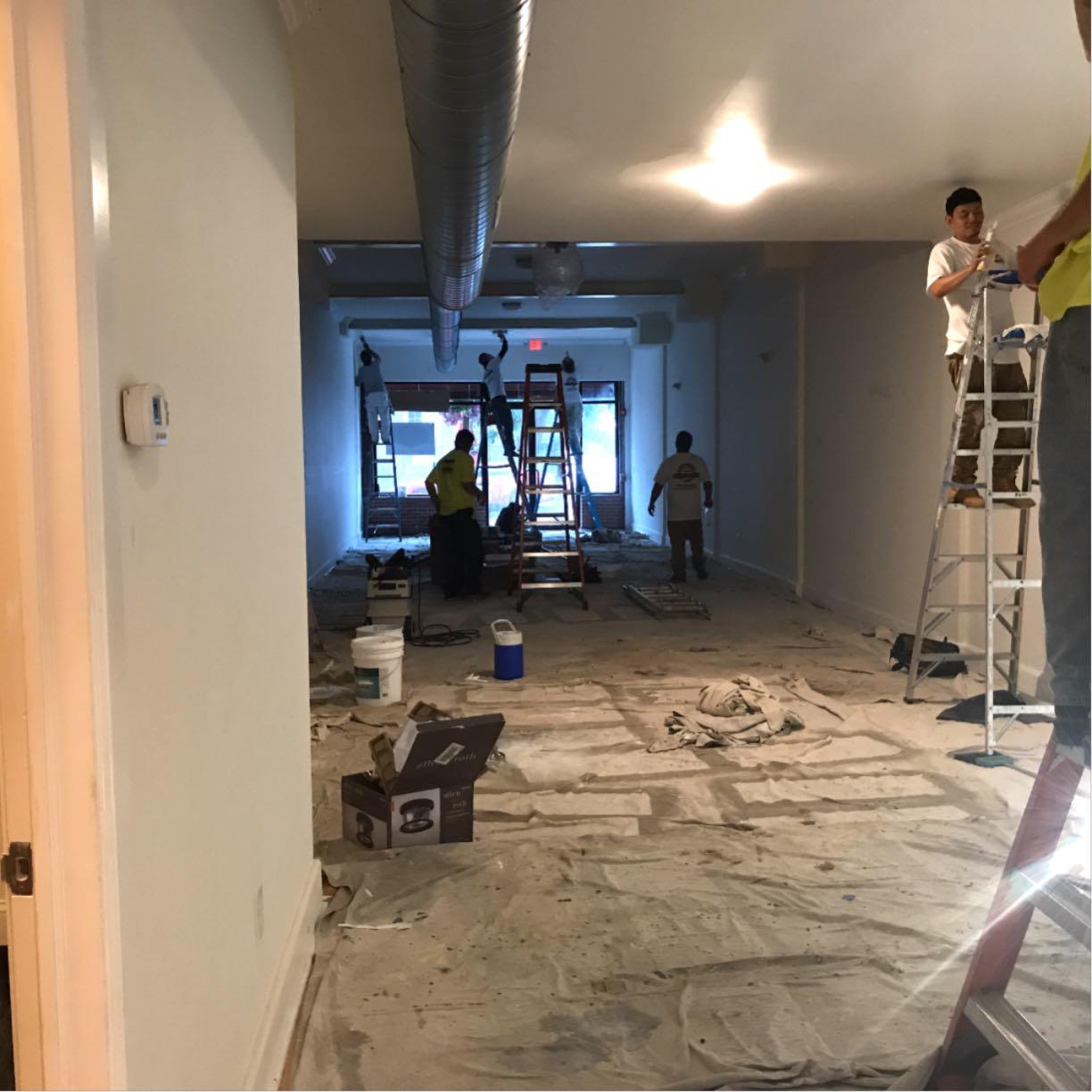 Serving all Connecticut – " Epoxy Coating Avon CT" " Epoxy Coating CT" " Epoxy Coating Barkhamsted CT" " Epoxy Coating Beacon Falls CT" " Epoxy Coating Berlin CT" " Epoxy Painters Bethany CT" " Epoxy Coating Bethel CT" " Epoxy Coating Bethlehem CT" " Epoxy Coating Bozrah CT" " Epoxy Coating Branford CT" " Epoxy Coating Andover CT" " Epoxy Coating Ansonia CT" " Epoxy Coating Ashford CT" " Epoxy Painters Bridgeport CT" " Epoxy Coating Bridgewater CT" " Epoxy Coating Bristol CT" " Epoxy Coating Brookfield CT" " Epoxy Coating Brooklyn CT" " Epoxy Painters Bloomfield CT" " Epoxy Coating Bolton CT" " Epoxy Coating Burlington CT" " Epoxy Coating Canaan CT" " Epoxy Coating Canterbury CT" " Epoxy Painters Canton CT" " Epoxy Coating Chaplin CT" " Epoxy Coating Cheshire CT" " Epoxy Coating Chester CT" " Epoxy Coating Clinton CT" " Epoxy Coating Colchester CT" " Epoxy Coating Colebrook CT" " Epoxy Coating Danbury CT" " Epoxy Coating Darien CT" " Epoxy Coating Columbia CT" " Epoxy Coating Cornwall CT" " Epoxy Coating Coventry CT" " Epoxy Coating Cromwell " Epoxy Painters Deep River CT" " Epoxy Coating Derby Durham CT" " Epoxy Coating East Granby CT" " Epoxy Coating East Haddam CT" " Epoxy Coating East Hampton CT" " Epoxy Coating East Hartford CT" " Epoxy Coating East Haven CT" " Epoxy Painters East Lyme CT" " Epoxy Coating East Windsor CT" " Epoxy Coating Eastford CT" " Epoxy Coating Easton CT" " Epoxy Coating Ellington CT" " Epoxy Painters Enfield CT" " Epoxy Coating Essex CT" " Epoxy Coating Fairfield CT" " Epoxy Coating Farmington CT" " Epoxy Coating Franklin CT" " Epoxy Coating Glastonbury CT" " Epoxy Coating Goshen CT" " Epoxy Coating Granby CT" " Epoxy Coating Greenwich CT" " Epoxy Coating Griswold CT" " Epoxy Coating Groton CT" " Epoxy Coating Guilford CT" " Epoxy Coating Haddam CT" " Epoxy Painters Hamden CT" " Epoxy Coating Hampton CT" " Epoxy Coating Hartford CT" " Epoxy Coating Hartland CT" " Epoxy Coating Harwinton CT" " Epoxy Coating Hebron CT" " Epoxy Coating Hartford CT" " Epoxy Coating Kent CT" " Epoxy Coating Killingworth CT" " Epoxy Coating Lebanon CT" " Epoxy Painters Ledyard CT" " Epoxy Coating Lisbon CT" " Epoxy Coating Litchfield CT" " Epoxy Coating Lyme CT" " Epoxy Coating Madison CT" " Epoxy Coating Manchester CT" " Epoxy Coating Mansfield CT" " Epoxy Coating Marlborough CT" " Epoxy Coating Meriden CT" " Epoxy Coating Middlebury CT" " Epoxy Coating Montville CT" " Epoxy Coating Morris CT" " Epoxy Coating Naugatuck CT" " Epoxy Coating New Britain CT" " Epoxy Coating New Canaan CT" " Epoxy Painters New Fairfield CT" " Epoxy Coating Hartford CT" " Epoxy Coating New Haven CT" " Epoxy Coating New London CT" " Epoxy Coating New Milford CT" " Epoxy Coating Newington CT" " Epoxy Coating Newtown CT" " Epoxy Coating Norfolk CT" " Epoxy Coating North Branford CT" " Epoxy Coating Middlefield CT" " Epoxy Coating Middletown CT" " Epoxy Coating Milford CT" " Epoxy Coating Monroe CT" " Epoxy Coating North Canaan CT" " Epoxy Coating North Haven CT" " Epoxy Coating North Stonington CT" " Epoxy Coating Norwalk CT" " Epoxy Painters Norwich CT" " Epoxy Coating Old Lyme CT" " Epoxy Coating Old Saybrook CT" " Epoxy Coating Orange CT" " Epoxy Coating Oxford CT" " Epoxy Coating Plainfield CT" " Epoxy Coating Plainville CT" " Epoxy Coating Plymouth CT" " Epoxy Coating Pomfret CT" " Epoxy Coating Portland CT" " Epoxy Coating Preston CT" " Epoxy Coating Prospect CT" " Epoxy Coating Putnam CT" " Epoxy Coating Redding CT" " Epoxy Coating Ridgefield CT" " Epoxy Coating Rocky CT" " Epoxy Coating Hill Roxbury CT" " Epoxy Coating Salem CT" " Epoxy Coating Salisbury CT" " Epoxy Coating Scotland CT" " Epoxy Coating Seymour CT" " Epoxy Coating Sharon CT" " Epoxy Coating Shelton CT" " Epoxy Coating Sherman CT" " Epoxy Coating Simsbury CT" " Epoxy Coating Somers CT" " Epoxy Painters South Windsor CT" " Epoxy Coating Southbury CT" " Epoxy Coating Southington CT" " Epoxy Coating Sprague CT" " Epoxy Coating Stafford CT" " Epoxy Coating Stamford CT" " Epoxy Coating Sterling CT" " Epoxy Coating Stonington CT" " Epoxy Coating Stratford CT" " Epoxy Coating Suffield CT" " Epoxy Coating Thomaston CT" " Epoxy Coating Thompson CT" " Epoxy Coating Tolland CT" " Epoxy Coating Torrington CT" " Epoxy Coating Trumbull CT" " Epoxy Coating Union CT" " Epoxy Coating Vernon CT" " Epoxy Coating Voluntown CT" " Epoxy Coating Wallingford CT" " Epoxy Coating Warren CT" " Epoxy Coating Washington CT" " Epoxy Coating Waterbury CT" " Epoxy Coating Waterford CT" " Epoxy Coating Wolcott CT" " Epoxy Coating Woodbridge CT" " Epoxy Coating Woodbury CT" " Epoxy Coating Woodstock CT" " Epoxy Coating Watertown CT" " Epoxy Coating West Hartford CT" " Epoxy Coating West Haven CT" " Epoxy Coating Westbrook CT" " Epoxy Coating Weston CT" " Epoxy Coating Westport CT" " Epoxy Coating Wethersfield CT" " Epoxy Coating Willington CT" " Epoxy Coating Wilton CT" " Epoxy Coating Winchester CT" " Epoxy Coating Windham CT" " Epoxy Coating Windsor CT" " Epoxy Coating Windsor Locks CT" " Epoxy Coating
Epoxy Painting Avon CT" " Epoxy Painting CT" " Epoxy Painting Barkhamsted CT" " Epoxy Painting Beacon Falls CT" " Epoxy Painting Berlin CT" " Epoxy Painting Bethany CT" " Epoxy Painting Bethel CT" " Epoxy Painting Bethlehem CT" " Epoxy Painting Bozrah CT" " Epoxy Painting Branford CT" " Epoxy Painting Andover CT" " Epoxy Painting Ansonia CT" " Epoxy Painting Ashford CT" " Epoxy Painting Bridgeport CT" " Epoxy Painting Bridgewater CT" " Epoxy Painting Bristol CT" " Epoxy Painting Brookfield CT" " Epoxy Painting Brooklyn CT" " Epoxy Painting Bloomfield CT" " Epoxy Painting Bolton CT" " Epoxy Painting Burlington CT" " Epoxy Painting Canaan CT" " Epoxy Painting Canterbury CT" " Epoxy Painting Canton CT" " Epoxy Painting Chaplin CT" " Epoxy Painting Cheshire CT" " Epoxy Painting Chester CT" " Epoxy Painting Clinton CT" " Epoxy Painting Colchester CT" " Epoxy Painting Colebrook CT" " Epoxy Painting Danbury CT" " Epoxy Painting Darien CT" " Epoxy Painting Columbia CT" " Epoxy Painting Cornwall CT" " Epoxy Painting Coventry CT" " Epoxy Painting Cromwell " Epoxy Painting Deep River CT" " Epoxy Painting Derby Durham CT" " Epoxy Painting East Granby CT" " Epoxy Painting East Haddam CT" " Epoxy Painting East Hampton CT" " Epoxy Painting East Hartford CT" " Epoxy Painting East Haven CT" " Epoxy Painting East Lyme CT" " Epoxy Painting East Windsor CT" " Epoxy Painting Eastford CT" " Epoxy Painting Easton CT" " Epoxy Painting Ellington CT" " Epoxy Painting Enfield CT" " Epoxy Painting Essex CT" " Epoxy Painting Fairfield CT" " Epoxy Painting Farmington CT" " Epoxy Painting Franklin CT" " Epoxy Painting Glastonbury CT" " Epoxy Painting Goshen CT" " Epoxy Painting Granby CT" " Epoxy Painting Greenwich CT" " Epoxy Painting Griswold CT" " Epoxy Painting Groton CT" " Epoxy Painting Guilford CT" " Epoxy Painting Haddam CT" " Epoxy Painting Hamden CT" " Epoxy Painting Hampton CT" " Epoxy Painting Hartford CT" " Epoxy Painting Hartland CT" " Epoxy Painting Harwinton CT" " Epoxy Painting Hebron CT" " Epoxy Painting Hartford CT" " Epoxy Painting Kent CT" " Epoxy Painting Killingly CT" " Epoxy Painting Killingworth CT" " Epoxy Painting Lebanon CT" " Epoxy Painting Ledyard CT" " Epoxy Painting Lisbon CT" " Epoxy Painting Litchfield CT" " Epoxy Painting Lyme CT" " Epoxy Painting Madison CT" " Epoxy Painting Manchester CT" " Epoxy Painting Mansfield CT" " Epoxy Painting Marlborough CT" " Epoxy Painting Meriden CT" " Epoxy Painting Middlebury CT" " Epoxy Painting Montville CT" " Epoxy Painting Morris CT" " Epoxy Painting Naugatuck CT" " Epoxy Painting New Britain CT" " Epoxy Painting New Canaan CT" " Epoxy Painting New Fairfield CT" " Epoxy Painting Hartford CT" " Epoxy Painting New Haven CT" " Epoxy Painting New London CT" " Epoxy Painting New Milford CT" " Epoxy Painting Newington CT" " Epoxy Painting Newtown CT" " Epoxy Painting Norfolk CT" " Epoxy Painting North Branford CT" " Epoxy Painting Middlefield CT" " Epoxy Painting Middletown CT" " Epoxy Painting Milford CT" " Epoxy Painting Monroe CT" " Epoxy Painting North Canaan CT" " Epoxy Painting North Haven CT" " Epoxy Painting North Stonington CT" " Epoxy Painting Norwalk CT" " Epoxy Painting Norwich CT" " Epoxy Painting Old Lyme CT" " Epoxy Painting Old Saybrook CT" " Epoxy Painting Orange CT" " Epoxy Painting Oxford CT" " Epoxy Painting Plainfield CT" " Epoxy Painting Plainville CT" " Epoxy Painting Plymouth CT" " Epoxy Painting Pomfret CT" " Epoxy Painting Portland CT" " Epoxy Painting Preston CT" " Epoxy Painting Prospe CT" " Epoxy Painting Putnam CT" " Epoxy Painting Redding CT" " Epoxy Painting Ridgefield CT" " Epoxy Painting Rocky CT" " Epoxy Painting Hill Roxbury CT" " Epoxy Painting Salem CT" " Epoxy Painting Salisbury CT" " Epoxy Painting Scotland CT" " Epoxy Painting Seymour CT" " Epoxy Painting Sharon CT" " Epoxy Painting Shelton CT" " Epoxy Painting Sherman CT" " Epoxy Painting Simsbury CT" " Epoxy Painting Somers CT" " Epoxy Painting South Windsor CT" " Epoxy Painting Southbury CT" " Epoxy Painting Southington CT" " Epoxy Painting Sprague CT" " Epoxy Painting Stafford CT" " Epoxy Painting Stamford CT" " Epoxy Painting Sterling CT" " Epoxy Painting Stonington CT" " Epoxy Painting Stratford CT" " Epoxy Painting Suffield CT" " Epoxy Painting Thomaston CT" " Epoxy Painting Thompson CT" " Epoxy Painting Tolland CT" " Epoxy Painting Torrington CT" " Epoxy Painting Trumbull CT" " Epoxy Painting Union CT" " Epoxy Painting Vernon CT" " Epoxy Painting Voluntown CT" " Epoxy Painting Wallingford CT" " Epoxy Painting Warren CT" " Epoxy Painting Washington CT" " Epoxy Painting Waterbury CT" " Epoxy Painting Waterford CT" " Epoxy Painting Wolcott CT" " Epoxy Painting Woodbridge CT" " Epoxy Painting Woodbury CT" " Epoxy Painting Woodstock CT" " Epoxy Painting Watertown CT" " Epoxy Painting West Hartford CT" " Epoxy Painting West Haven CT" " Epoxy Painting Westbrook CT" " Epoxy Painting Weston CT" " Epoxy Painting Westport CT" " Epoxy Painting Wethersfield CT" " Epoxy Painting Willington CT" " Epoxy Painting Wilton CT" " Epoxy Painting Winchester CT" " Epoxy Painting Windham CT" " Epoxy Painting Windsor CT" " Epoxy Painting Windsor Locks CT"