Reviews
Sign up for free Estimate
[contact-form-7 id="2106″ title="Contact form 1″]
Active and Most Recent Painting Projects in Connecticut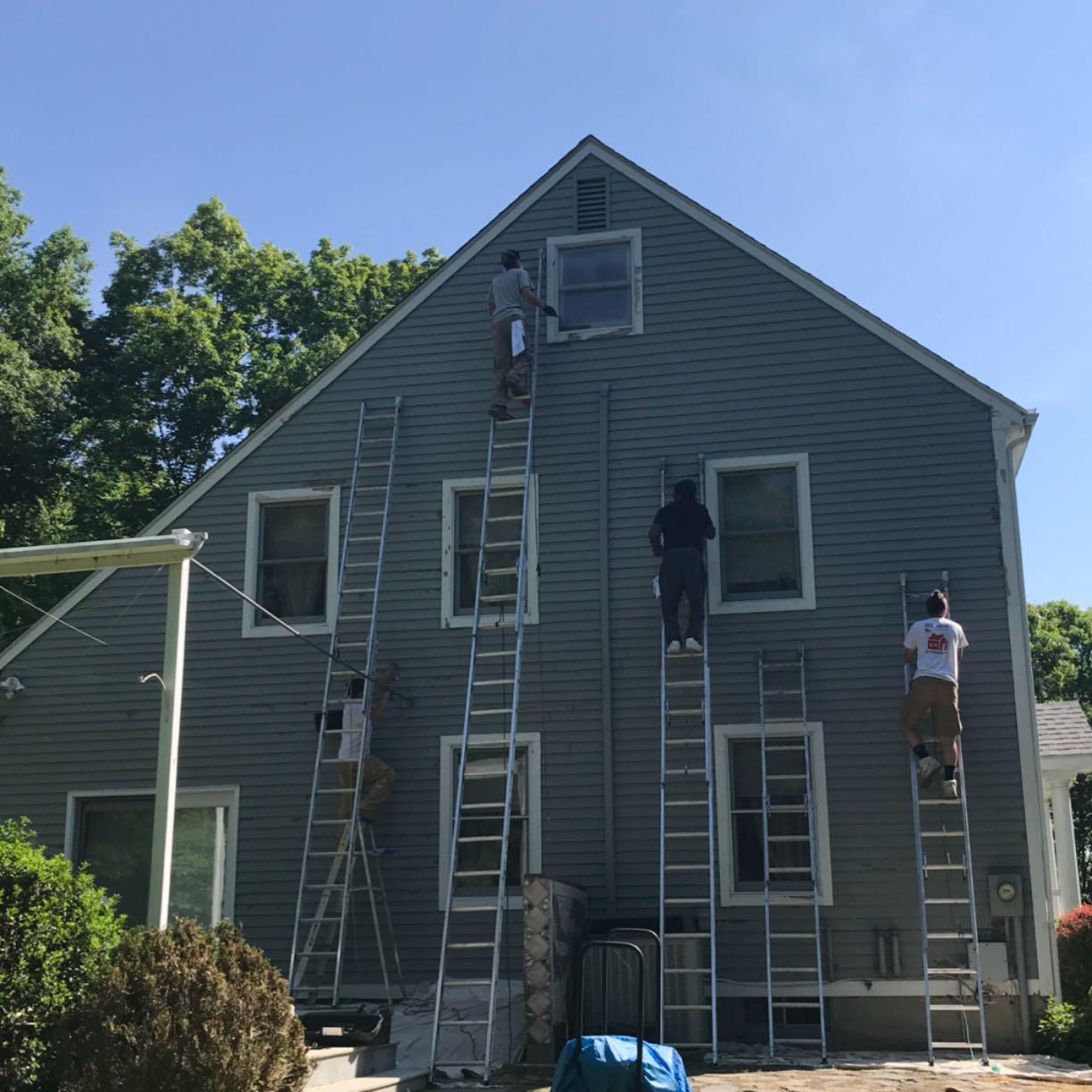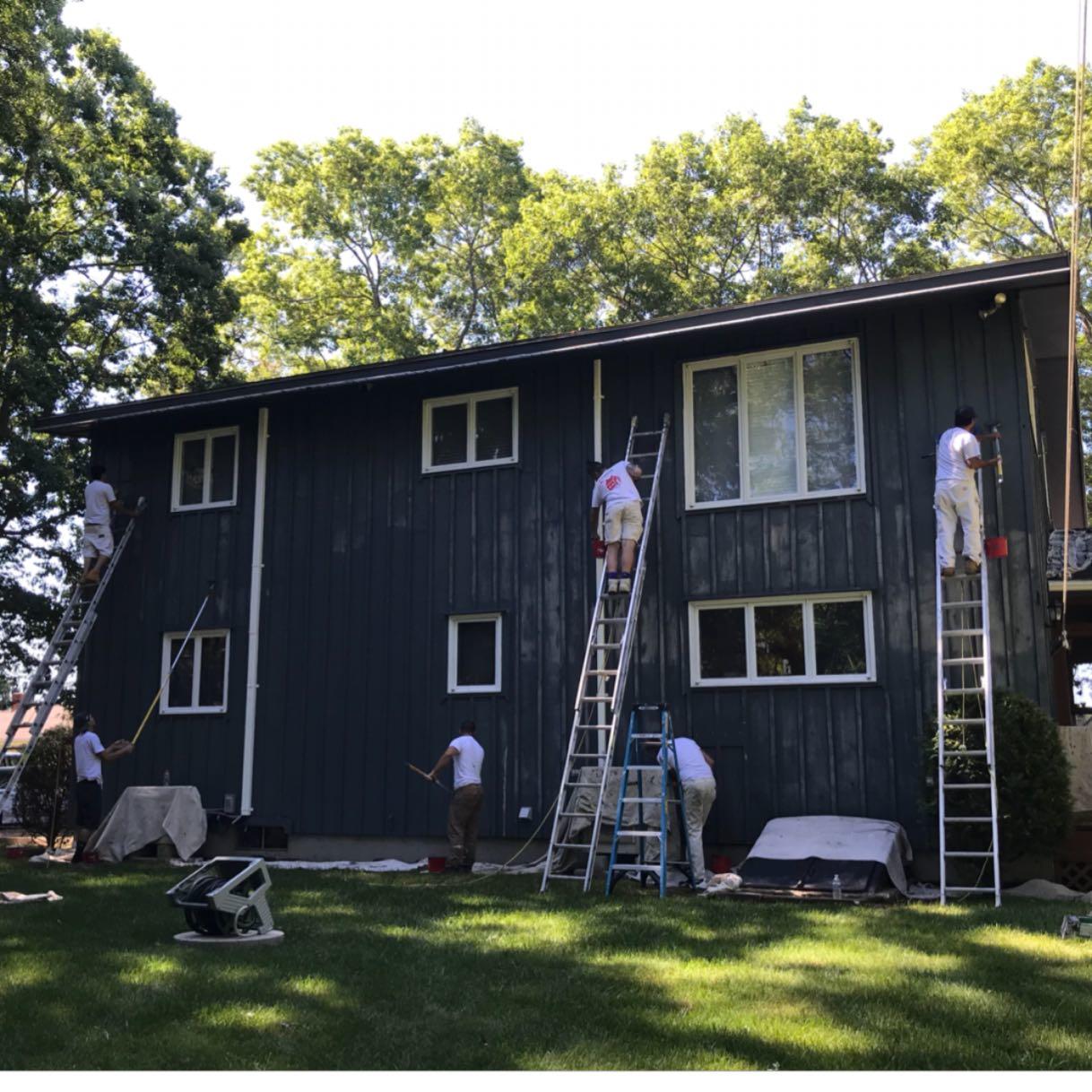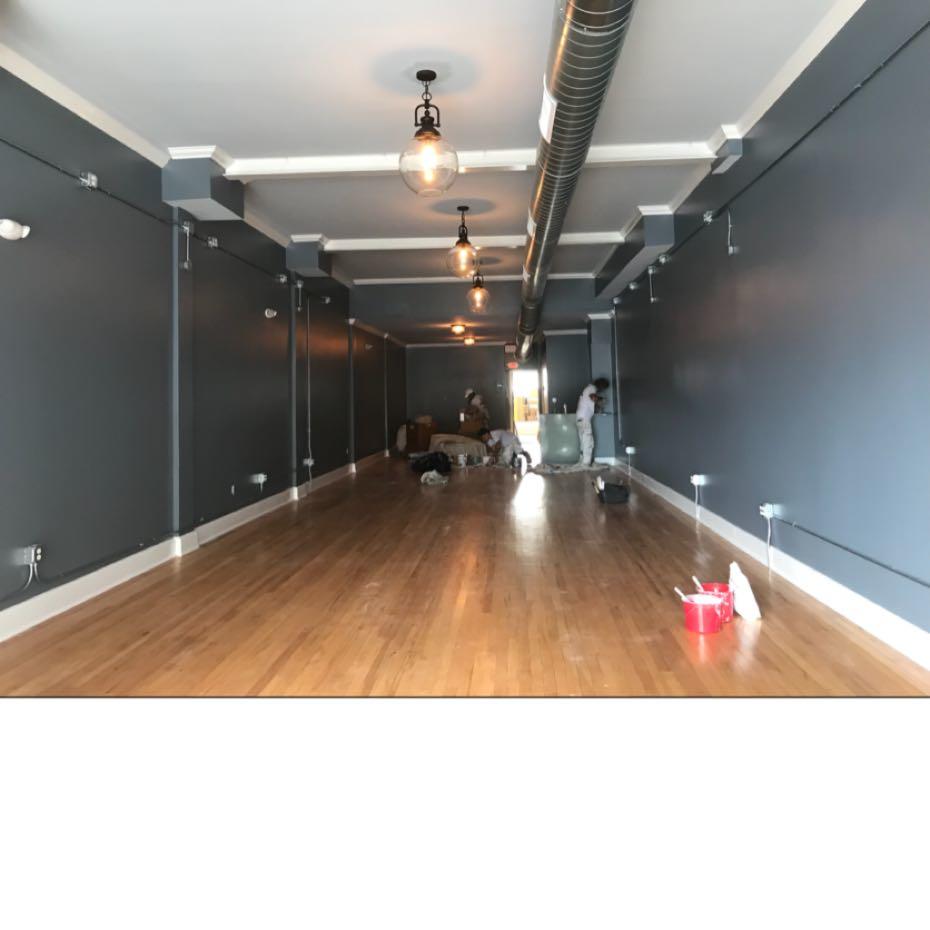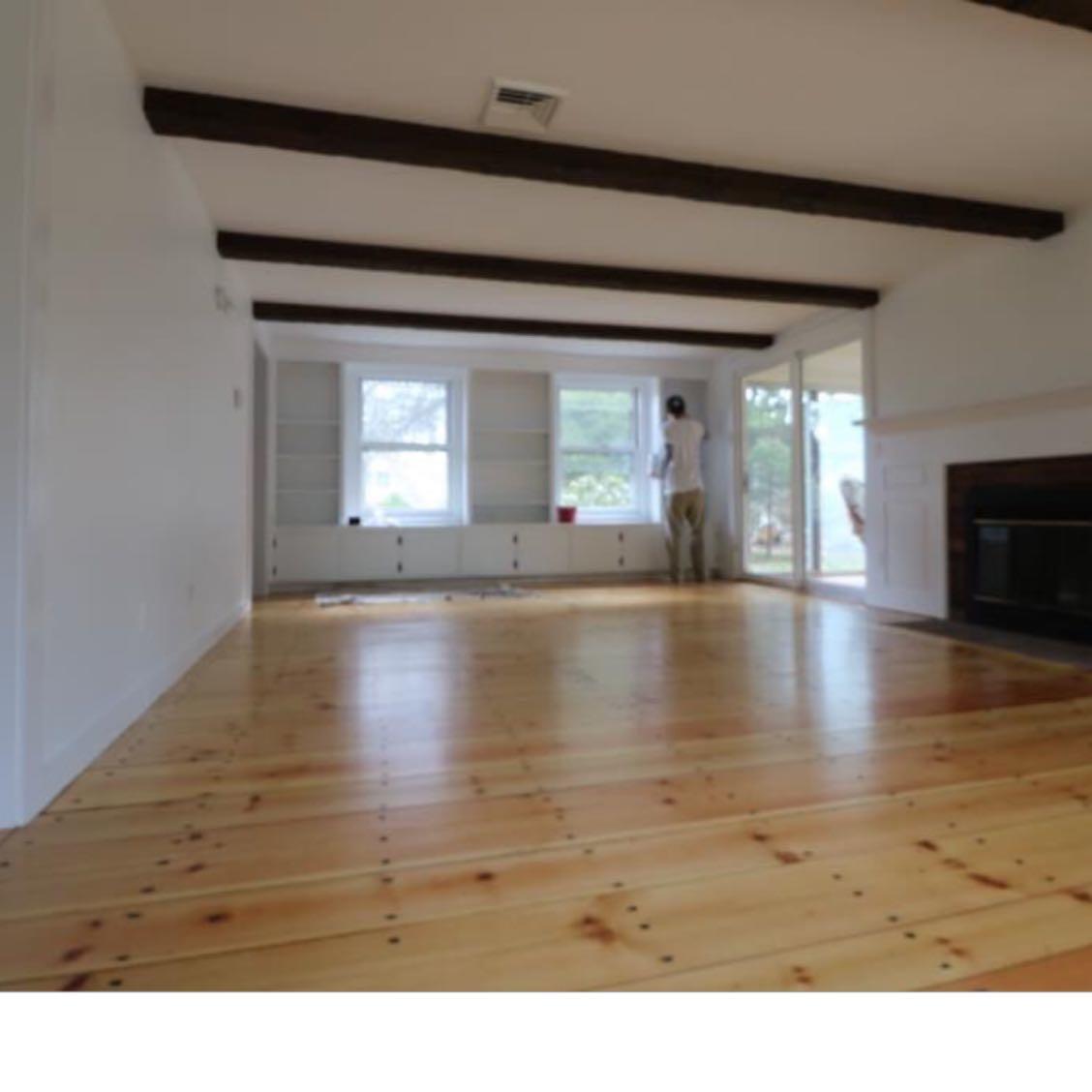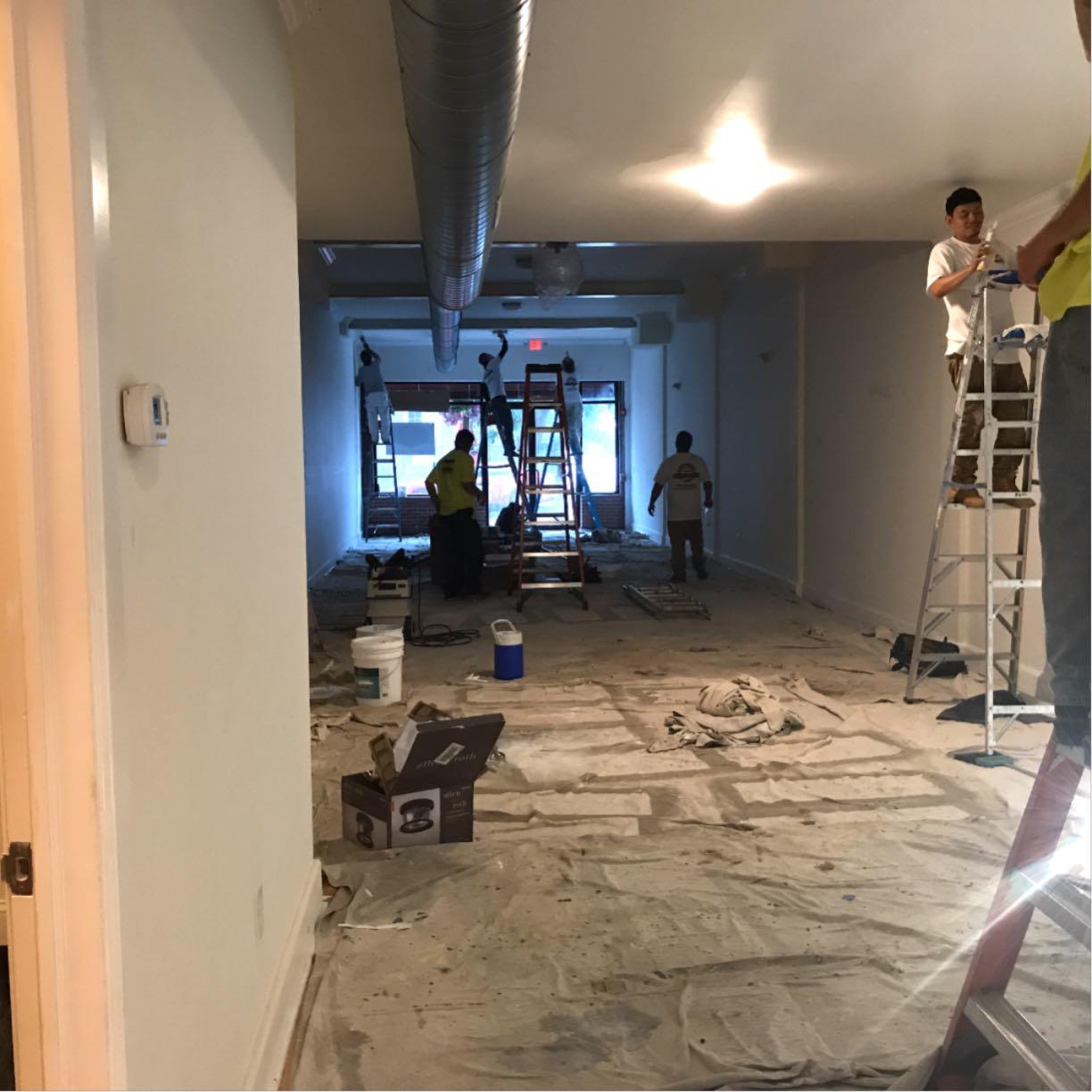 ---
google reviews
Connecticut House Painters
---
hello I recently hired Javier with Connecticut House Painters to paint our house in Stonington, CT 06378
I lie to say thank you for the painting, very professional and clean. My home had a lot of repairs and the ceiling were high so it was a hard job but the painters made it look easy we were surprised how fast they finish and the quality was very good.
I recommend Painters CT to anyone looking for quality work and a affordable price
---
---
Xavier s
Amazing Painting Company my mom live in Niantic, CT and she needed a reliable painter so I look up Connecticut House Painters and Javier came out a gave a free estimate, the price was so good that my moms sister is also in the process of painting her place by Connecticut house painters, The paint was flawless I flew out to Connecticut from Orlando Florida to see it for my self I am great full thank so much , this painter is top notch, I will always be your reference and also any potential customers have any question feel free to contact me anytime thanks • • •
Amazing Painting Company my mom live in Niantic, CT and she needed a reliable painter so I look up Connecticut House Painters and Javier came out a gave a free estimate, the price was so good that my moms sister is also in the process of painting her place by Connecticut house painters, The paint was flawless I flew out to Connecticut from Orlando Florida to see it for my self I am great full thank so much , this painter is top notch, I will always be your reference and also any potential customers have any question feel free to contact me anytime thanks
• • •
Respond
Response from the owner
– 2 months ago
Your welcome looking forward to doing business with you in future
---
---
Sheik Mohseen
Thnk you Javier for painting our home its been over 14 years sence we did any painting in our home located in Old Lyme, CT so we decided it was time to invest in our house by painting. We bumped into Javier at a deli shop and saw he had paint on his clothes and ask if he painted so he gave us a card we went a saw his work on website, so it was ment to be to meet him. So we hired him and it was good, the work was perfect such talented in his painting. The Interior of my house looks so good, we are happy we hired CT house Painters. we recomend there painting to everyone in need of a professional painting company • • •
Thnk you Javier for painting our home its been over 14 years sence we did any painting in our home located in Old Lyme, CT so we decided it was time to invest in our house by painting. We bumped into Javier at a deli shop and saw he had paint on his clothes and ask if he painted so he gave us a card we went a saw his work on website, so it was ment to be to meet him. So we hired him and it was good, the work was perfect such talented in his painting. The Interior of my house looks so good, we are happy we hired CT house Painters. we recomend there painting to everyone in need of a professional painting company
• • •
Respond
Response from the owner
– in the last week
Thanks you for hiring our services we are here to serve you on any of your upcoming painting projects
---
---
sai krishna
I came across CT Painters on google and called for a paint quote, the owner Javier showed up the same day so that was a good sign to me. The price was the second highest but Connecticut House Painters had the best reviews and seemed like the better choice so i decided to have them Repaint my house. I just want to say i am glad i chose them for painting my house they were excelent and very fast and professional. They did acouple free things for me aroud my home i will always use them for all of my painting needs. • • •
I came across CT Painters on google and called for a paint quote, the owner Javier showed up the same day so that was a good sign to me. The price was the second highest but Connecticut House Painters had the best reviews and seemed like the better choice so i decided to have them Repaint my house. I just want to say i am glad i chose them for painting my house they were excelent and very fast and professional. They did acouple free things for me aroud my home i will always use them for all of my painting needs.
• • •
Respond
Response from the owner
– in the last week
It was my pleasure painting your house
---
Pasquale Ruiz
Hi to everyone reading let me start off by saying that I am truly impressed with Connecticut House Painters services. They recently Painted the interior of my house in Groton, CT I am glad I chose there painting services to repaint the interior of my house. They supplied a free quote and began right away after I hired them, they repaired every hole and cracks on my walls, they cualked all trim and baseboards. They painted all my ceilings and trim and doors. They also did 2 coats of painting on my walls and the cut lines are perfect. I found no drip or runs it's like a perfect paint job. I made the right choice by hiring Connecticut House Painters. I am 100% satisfied I Highly recommend there painting services my mom in Mystic, CT and my sister in Waterford, CT also will repaint there home with Connecticut House Painters. i will recommend Javier to all my friends and coworkers. Thanks very much and i will be calling in spring for my house exterior painting in Old Saybrook, CT and my other home in Niantic, CT and Waterford, CT thanks again!
---
---
General Contractors Conecticut
I would like to thank Connecticut House Painters for painting my house in Mystic, CT. they provided a free quote and i hired them on the spot. the interior of my home was 15 years with out painting, they came out and repaired all walls and trim, then repainted all ceilings and trim okus walls. My house looks amazing and new, I highly recommend there paint service
Respond
Response from the owner
– in the last week
Thanks you for choosing Connecticut House Painters
---
---
Abdul Gaffar
Connecticut House Painting was highly recommended by our Realtor so we decided to hire them to paint our home in Mystic, CT after reviewing there website saw the amazing Painting they do, we had the entire inside of our house painted, our ceilings were yellow from all the smoking the last people did in house, so Javier came in with his paint sprayer and gave our ceiling 3 coats of paint and they look amazing and new. He recommended egg shell on walls and semi gloss on doors and trim and the end results our breath taking. We thank you so much Javier for
---
---
Xavier s
Amazing Painting Company my mom live in Niantic, CT and she needed a reliable painter so I look up Connecticut House Painters and Javier came out a gave a free estimate, the price was so good that my moms sister is also in the process of painting her place by Connecticut house painters, The paint was flawless I flew out to Connecticut from Orlando Florida to see it for my self I am great full thank so much , this painter is top notch, I will always be your reference and also any potential customers have any question feel free to contact me anytime thanks • • •
Amazing Painting Company my mom live in Niantic, CT and she needed a reliable painter so I look up Connecticut House Painters and Javier came out a gave a free estimate, the price was so good that my moms sister is also in the process of painting her place by Connecticut house painters, The paint was flawless I flew out to Connecticut from Orlando Florida to see it for my self I am great full thank so much , this painter is top notch, I will always be your reference and also any potential customers have any question feel free to contact me anytime thanks
• • •
Respond
Response from the owner
– 2 months ago
Your welcome looking forward to doing business with you in future
---
---
Connecticut House Painters
---